Parking Sensors Installations
Posted by Caracc
at 16:05, July 18 2013.
Toyota Corolla Supplied and installed in Melbourne Rear Parking Sensors


2013 Toyota Corolla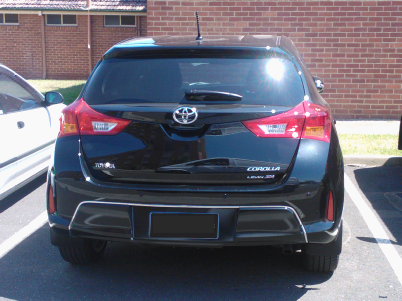 Tagged as: Toyota Corolla Parking Sensors Melbourne

Post to: Facebook, Twitter, Google+, Delicious, Digg, StumbleUpon, Reddit

Permalink | 0 Comments | Make a comment |
RSS

Government & Corporate Companie Installations
Posted by Caracc
at 01:00, April 19 2010.
Professional Car accessory's merging from the Auto Electrcial Industry has been providing some of Australia's biggest fleet companies for the last 21 years with there Bluetooth Car Kits, Gps Tracking Systems , Reversing Sensors and Reversing Cameras. And also our new addition to the range vehicle driver recording camera.
Read more...
Bluetooth Car Kit Warnings

Posted by Caracc
at 00:00, March 10 2010.
MOBILE PHONE WARNING
Bluetooth Car Kit do we really need them?
Mobile phone brain cancer warning disputed?
Mobile phone users may be at increased risk from brain cancer and should use texting and Bluetooth Car Kits or hands-free car kit to reduce exposure, the World Health Organisation's cancer experts say.
Read more...